WIN tickets to see the BLUE MAN GROUP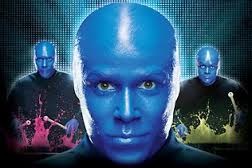 This week BEN and BLUE MAN GROUP are giving you the chance to win a double pass on 11 August to their wildly popular theatrical production.
Enjoy the stunning visuals, live band and comedic party atmosphere for an unforgettable night out.
It opens 10 August at the Sydney Lyric Theatre – book at ticketmaster.com.au.
To win be the first to email the correct answer to: comp@businesseventsnews.com.au 
Monday 08 July 2013 
Who is producing BLUE MAN GROUP in Australia?
Wednesday 10 July 2013 
How long has BLUE MAN GROUP been performing?
Friday 12 July 2013 
Is this BLUE MAN GROUP's first time in Australia?
Hint: www.bluemangroup.com.au

Note: This competition ran in July 2013 and entries have closed.